Do you have what it takes to beat the best? There is only one way to find out. The No Limit Bar Leader Championship takes the best players from across our league and gives them the chance to show that they are truly #1. This is the most prestigious and exclusive tournament in our company. Qualify by finishing first place in points for the whole season at any venue and you will have the chance to test your skills and try to win a $1500 WSOP sponsorship and the coveted Bar Leader Cup. Bar Leaders also get a trophy and bragging rights at their local venues. Take down your venue and earn the chance to bring the glory back to your bar! The entire Final Table will win a NLO Vacation Voucher.


1st $1500 NLO Vacation Voucher (Players can chop 3 ways for $730 Voucher each or chop 2 ways for a $730 Voucher each and play it out for the extra $365. Either way players will play it out for the Trophy and bragging rights.)
2nd-18th place - $185 NLO Seat
We are a FREE poker league which is creating a live social game where players can experience the same fun and excitement as the WSOP without risking anything of value. All of our games are FREE to play and there are absolutely NO drink Minimums, NO cover charges, NO membership fees, and NO spending requirements of any kind. Dealers are independent contractors and their sole income is the optional gratuities/tips they receive from players. These tips are completely optional. All forms of gambling at our venues are strictly prohibited. Any players, or dealers caught gambling will be banned from league play. Venue Gift Cards, Prize Pools and Regional/Main Event advancements may vary by region. Terms and Conditions are subject to change. See website for details and updates or call your local Regional Owner.
Upcoming Bar Leader Event
Bar Leader Champion - Paul hair

Bar Leader Champion - Josh Bennett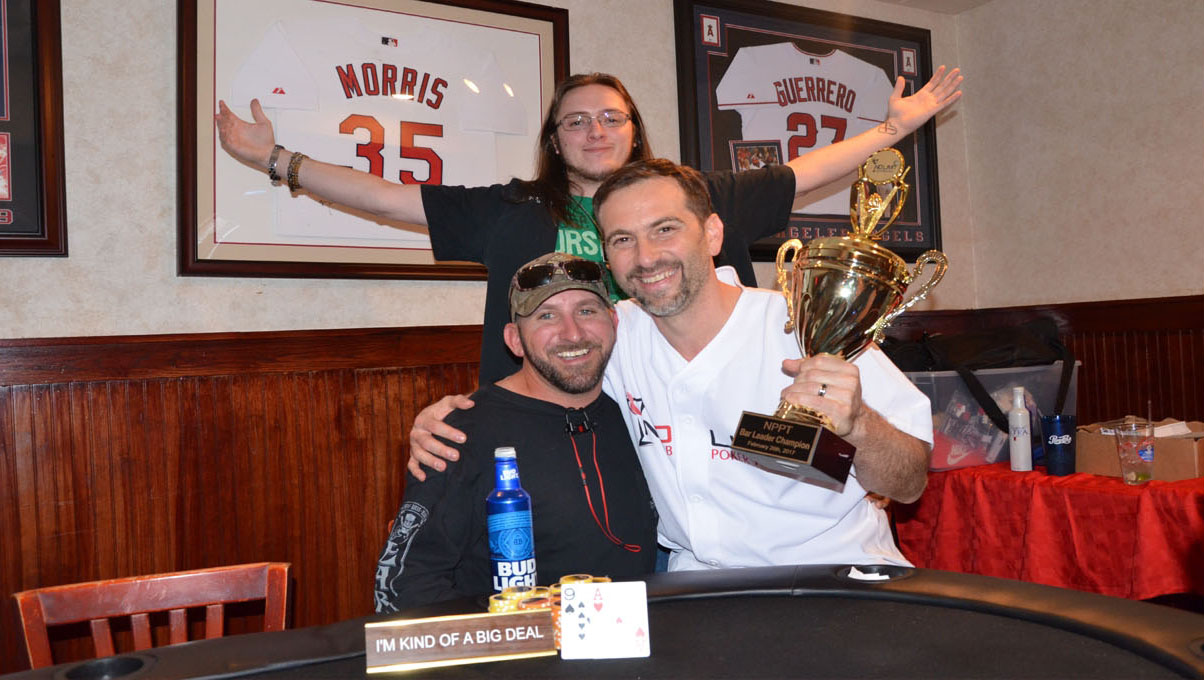 Trophies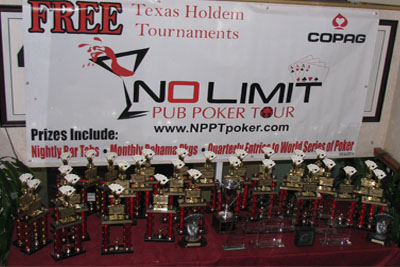 Final Table